---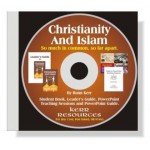 Everything you need to do the powerful Christianity and Islam study all on one CD Rom -- the 359-frame PowerPoints, printable pdf files of the 56-page POWERPOINT GUIDE in both color and grayscale, a printable pdf file of the 80-page STUDENT BOOK, and a printable pdf file of the 100-page LEADER'S GUIDE.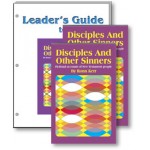 Thirteen first-person stories by New Testament people who knew and interacted with Jesus. An exciting new approach to Bible study that stimulates more discussion and more investigation of Scripture than most traditional studies. Click on product picture above for more information about this popular study.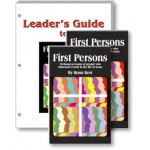 Two copies of the popular First Persons Student Book and one First Persons Leader's Guide for examination by teachers, Directors of Christian Education, pastors -- anyone interested in an economical preview of this exciting new study program. Click on the product image above for complete details about this popular study.

---